Toyota Fortuner series has been present since the year 2006. It came into display in 2005 in South Africa and from which it took into the market in 2006. It is a branded SUV and has been one of the most demanded SUVs of the Toyota series and among the best SUV in India since it launched vastly.
At Carmusika, we believe that the Toyota Fortuner is amongst the best SUVs to purchase for your personal use in Zimbabwe. 
The Toyota Fortuner 2018 model was among the second generation starting from 2015 till Date. The Toyota Fortuner 2018 SUV is valuable for family trips built on Hilux chassis. 
With a four-wheel drive, it measures 4,795mm in length, 1,855mm in width, and 1,835mm in height. It also comes with a safe interior and an adequately prepared cargo space.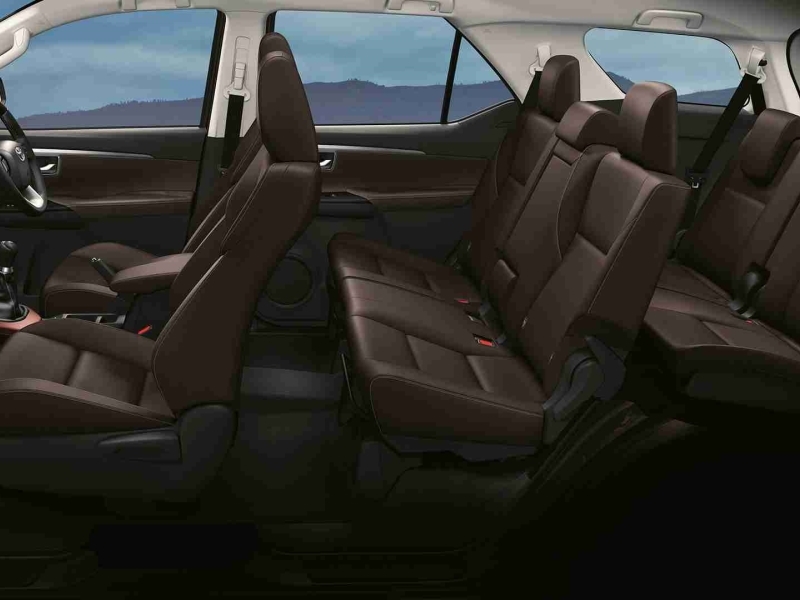 Photo Courtesy: global.toyota
It has seven airbags, ABS with EBD and ESP suitable for protection during fatal accidents. It also comes with a good touchscreen display of about 10.2 inches with the newest android operational version 10.0 (a capacity of 1024×600 multi-touchscreen), power steering, power windows front, air conditioner, and multi-functional steering wheel for comfortable handling. Also, the Toyota Fortuner is a direct triangular contour automobile. This SUV is available in these colors; phantom Brown, super white,-grade bronze, Grey metallic, silver metallic, and white pearl crystal shine. 
As earlier mentioned,  the SUV has triangular contours that demonstrate its bold and elegant body. Upfront is a standard dual headlamp with a running led for daylight and a revised bumper with unique reflectors. Its sharp bonnet also enhances the general looks of the car and its sides feature traditional designs in the form of square wheel curves and raven cladding as well as chrome treatment around the windows.
The square wheel arches fit in with all-terrain tires of which are alloy wheels. At the back, there are tail lights, a newly designed bumper, a mounted ceiling spoiler, and a unique reflector.
However, the SUV comes in different categories based on engine type - we have the diesel engine called 2.8-litre GD Diesel with a max power of 174.5bhp at 3,400rpm and a max torque of 450NM at 1600rpm-2400rpm. And the petrol engine, which is known as a 2.7-liter 4-cylinder, goes with a max power of 163.7bhp at 5,200rpm and a max torque 245NM at 4000rpm. Its transmission modifies to a 6-speed manual and a 6-speed automatic with pedal shifters. The petrol engine sells in two versions while the diesel in 5 versions. 
Photo Courtesy: global.toyota
The Toyota Fortuner drives on a 17-inch or an 18-inch wheel and can be used for off-road driving because of its genre of the Hilux, which makes its four wheels very strong, having vehicle stability with brake assist and a hill-climbing assist, etc. It uses a drivetrain system of 2WD and 4WD, which gives the SUV smooth movement on ridged highways. The Toyota Fortuner competes with cars like Ford Endeavour and Mitsubishi Pajero Sport. It's one of the best recommendations for an SUV with vascular task activities.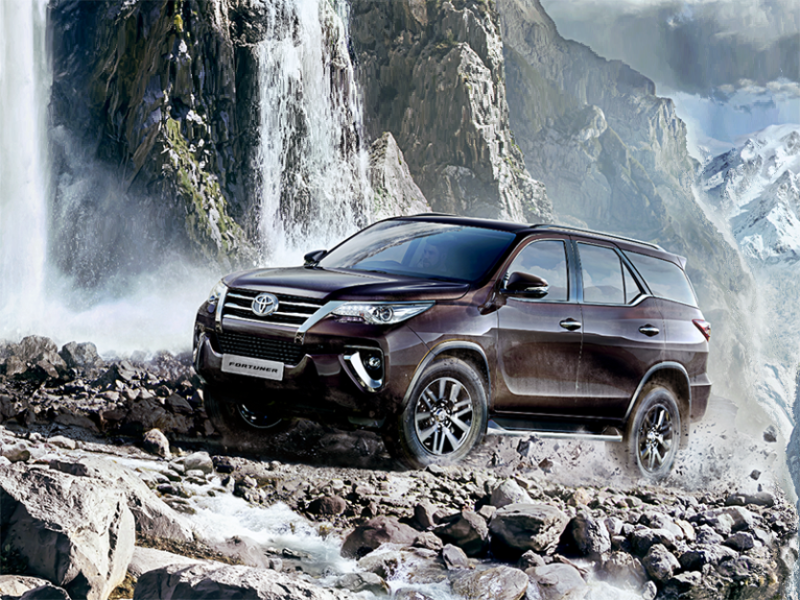 Photo Courtesy: global.toyota
For more details on the Toyota Fortuner 2018, here is a short YouTube video - https://youtu.be/TZPTeWaCH2E
So if you are searching for where to get a Toyota Fortuner, then Carmusika.com is a top site to follow. This online car dealing platform overs a variety of Fortuner SUVs for sale at negotiable prices ranging from USD 4000 to USD 30,00, including the 2018 Fortuner. Hurry up now and place your offer!
Do not forget to subscribe to www.Carmusika.com for the latest news on your favorite vehicle.